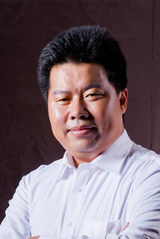 Dai, Wanwen
Tel: 025-83621172
E-mail: wwdai@nju.edu.cn
Associate Professor, Department of Marketing and E-commerce
Dai Wanwen is a Professor of the Department of Marketing in Nanjing University Business School, an adjunct professor at Shanghai Jiao Tong University, Macau University of Science and Technology, and Shenzhen University, a registered scholar at the Senior Research Center of Humanities and Social Science of Nanjing University.
He was a lecturer and researcher at Sun Yat-Sen University of Taiwan (1999), Bonn University (2007), Cornell University (2008), Seoul National University (2009), and Oslo University (2012-2013).
Currently, he is the lecturing professor for Nanjing University MBA program, Shanghai Jiao Tong University ICCI program, Shenzhen University MBA program, Macau University of Science and Technology DBA (Doctoral program of Business Administration). His courses include but are not limited to Management Essentials (in English), From Mediocrity to Excellence: Crisis Management and International Business Management.
Professor Dai has led and completed projects including but not limited to the Research on Organizational Learning of Overseas Subsidiaries of Multinational Corporations Based on Social and Cultural Differences (No.70772032), which belongs to the National Natural Science Foundation of China, and several provincial or ministerial projects such as the Youth Program in Humanities and Social Science Foundation of the Ministry of Education. Now professor Dai is in charge of a project from the National Natural Science Foundation of China, which is called Cultural Distance, Inter-organizational Experience Learning and Transnational Business Performance: a Study Based on Complexity Perspective (No.71272105).
He is an anonymous reviewer for academic journals such as Nankai Management Review and Management Journal, and is an external reviewer for serval national- and provincial-level projects of the National Natural Science Foundation of China and the Natural Science Foundation of Zhejiang Province.
He has published more than 30 papers in many domestic and foreign academic conferences and core journals such as the Frontiers of Business Research in China, the Journal of Management, Foreign Economics and Management, and China Soft Science.
In terms of practices, he has been the management consultant for many enterprises and institutions since 1999, including the Chinese business region of several multinational corporates like Squarewise of the Netherlands, Philips Group, Akzo Nobel, and domestic companies, such as China Southern Airlines, Shandong Taoyuan Group, Shanghai Chunyu Supply Chain Management Company, Jiangsu Feiya Chemical Industry Co., Ltd., and Jiangsu Zhongdian Electric Group. He has also provided training and consulting services in the areas of human resource management, crisis management, and marketing management strategy for companies such as the Yangzi Petrochemical, General Hospital of Nanjing Military Region, CEMNI (Hong Kong), TESIRO, Yizheng Chemical Fiber, Jiangsu Runhe Software Co., Ltd. and Zhongxu Group (Shenzhen).
Research Fields
1. Human Resource Management
2. Marketing Management
3. Crisis Management
4. Business Model Innovation and Design
5. Organizational Learning and Learning Organization
6. System Dynamics Theory and Application
Teaching Fields
1. Management Essentials
2. International Marketing
3. Global Marketing Decisions
4. International Business
5. Human Resource Management
6. Crisis Management
7. Business Model Innovation and Design