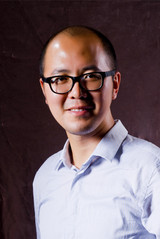 Bu, Maoliang
Tel: 025-83621395
Email: bml@nju.edu.cn
Associate Professor, Department of Industrial Economics
Maoliang Bu is an Associate Professor at Nanjing University, School of Business, and Adjunct Professor at Hopkins-Nanjing Center (Johns Hopkins University, School of Advanced International Studies). Previously, he has served as a post-doctoral researcher at the University of Goettingen, and as a visiting professor at the University of Groningen, University of Gothenburg and National Taiwan University.
His work has been published or is forthcoming in top-tier academic journals including the Journal of International Business Studies(JIBS) and Strategic Management Journal(SMJ). He has edited a volume entitled Globalization and the Environment of China (Emerald, 2014). Dr. Bu has been the guest editor of special issues for the Journal of Business Ethics (JBE) and International Studies of Management & Organization (ISMO). He is an Alexander von Humboldt Fellow and Salzburg Global Fellow.
Follow my work on linkedIn.com and Google Scholar.